部门:

物理学院

性别:

男

出生年月:

专业技术职务:

教授

研究标签:

毕业院校:

南开大学

学位:

博士

学历:
联系电话:

+86-22-88358596

电子邮箱:

jjxu@nankai.edu.cn

办公地址:

南开大学津南校区东业务楼202房间

通讯地址:

南开大学物理学院

邮编:

300071

传真:

+86-22-88358596
1984年09月至1988年07月 南开大学物理系物理学 学士
1988年09月至1991年07月 南开大学物理系固体物理 硕士
1991年09月至1993年12月 南开大学物理系凝聚态物理 博士
1996年至今 南开大学 物理学 教授
1998年 获国家杰出青年基金资助
1999年 教育部长江学者奖励计划特聘教授
许京军,物理学教授,博士生导师,工作于南开大学弱光非线性光子学教育部重点实验室,长期从事凝聚态非线性光学及其应用研究,曾在美国、德国、奥地利、英国、澳大利亚等国的多个学术机构学习工作。
凝聚态光子学
(Condensed matter photonics);
生物光子学
(Bio-photonics);
非线性光学材料、物理及其光控光应用
(Nonlinear Optical Physics,Materials and Applications in Light control by light).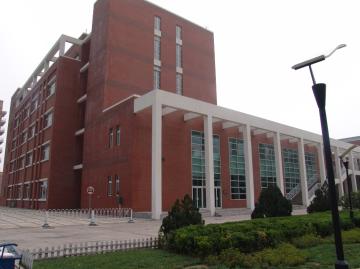 https://www.researchgate.net/profile/Jingjun_Xu3
List of Main Publications(2019- )
1)Liu, X., Xia, S., Jajtić, E., Song, D., Li, D., Tang, L., Leykam, D., Xu, J., Buljan, H., Chen, Z.,Universal momentum-to-real-space mapping of topological singularities (2020) Nature Communications, 11 (1),1586.
2)Xia, S., Jukić, D., Wang, N., Smirnova, D., Smirnov, L., Tang, L., Song, D., Szameit, A., Leykam, D., Xu, J., Chen, Z., Buljan, H.,Nontrivial coupling of light into a defect: the interplay of nonlinearity and topology,(2020) Light: Science and Applications, 9 (1) 147.
3)Zhang, P., Kang, Q., Pei, Y., Wang, Z., Hu, Y., Chen, Z., Xu, J.,Unveiling chiral phase evolution in Rabi oscillations from a photonic setting,(2020) Physical Review Letters, 125 (12), 123201 .
4) Fei Xie,Mengxin Ren,Wei Wu, Dianqiang Yu,Wei Cai,and Jingjun Xu,Phase-Transition Optical Activity in Chiral Metamaterials,PHYSICAL REVIEW LETTERS125,237401 (2020)
5)Huang, S., Wu, Q., Jia, Z., Jin, X., Fu, X., Huang, H., Zhang, X., Yao, J., Xu, J.,Black Silicon Photodetector with Excellent Comprehensive Properties by Rapid Thermal Annealing and Hydrogenated Surface Passivation,(2020) Advanced Optical Materials, 8 (7), 1901808.
6)Li, L., Wang, L., Du, C., Guan, Z., Xiang, Y., Wu, W., Ren, M., Zhang, X., Tang, A., Cai, W., Xu, J.,Ultrastrong coupling of CdZnS/ZnS quantum dots to bonding breathing plasmons of aluminum metal-insulator-metal nanocavities in near-ultraviolet spectrum, (2020) Nanoscale, 12 (5), pp. 3112-3120.
7)Ren, M., Cai, W., Xu, J.,Tailorable Dynamics in Nonlinear Optical Metasurfaces,(2020) Advanced Materials, 32 (3), 1806317.
8)Xie, F., Wu, W., Ren, M., Cai, W., Xu, J.,Lattice Collective Interaction Engineered Optical Activity in Metamaterials,(2020) Advanced Optical Materials, 8 (2), 1901435.
9)Kong, Y., Bo, F., Wang, W., Zheng, D., Liu, H., Zhang, G., Rupp, R., Xu, J.,Recent Progress in Lithium Niobate: Optical Damage, Defect Simulation, and On-Chip Devices,(2020) Advanced Materials, 32 (3), 1806452.
10)Chang, P.F., Cao, B.T., Huang, L.G., Li, J.W., Hu, Y., Gao, F., Zhang, W.D., Bo, F., Yu, X.Y., Zhang, G.Q., Xu, J.J.,Polarization-modified Fano line shape spectrum with a single whispering gallery mode,(2020) Science China: Physics, Mechanics and Astronomy, 63 (1), 214211.
11)Gao, S., Wang,J., Li, W., Yu, X., Zhang, X., Song,X., Iljin, A., Drevensek-Olenik, I., Rupp, R.A., Xu, J., Low threshold random lasing in dye-doped and strongly disordered chiral liquid crystals, Photonics Research 8(5), 2020, 642-647.
12)Sun, J., Hao, Y., Zhang, L., Xu, J., Zhu, S.,Brief Review of Lithium Niobate Crystal and Its Applications [铌酸锂晶体及其应用概述],(2020) Rengong Jingti Xuebao/Journal of Synthetic Crystals, 49 (6), pp. 947-964.
13)Jia, P., Li, Z., Hu, Y., Chen, Z., Xu, J.,Visualizing a Nonlinear Response in a Schrödinger Wave,(2019) Physical Review Letters, 123 (23), 234101 .
14)Zhili Li, Ping Zhang, Xue Mu, Pengbo Jia, Yi Hu, Zhigang Chen, Jingjun Xu:Guiding and routing of a weak signal via a reconfigurable gravity-like potential. Photonics Research 09/2019; 7(9):1087.
15)Lei Wang, Mengli Bie, Wei Cai, Xinzheng Zhang, Jingjun Xu:Graphene Plasmonic Tamm States with Ultracompact Footprint. Physical Review Applied 08/2019; 12(2).
16)Leiting Pan, Ping Zhang, Fen Hu, Rui Yan, Manni He, Wan Li, Jingjun Xu, Ke Xu:Hypotonic Stress Induces Fast, Reversible Degradation of the Vimentin Cytoskeleton via Intracellular Calcium Release. Advanced Science 07/2019; 6(18):1900865.
17)Song, D., Leykam, D., Su, J., Liu, X., Tang, L., Liu, S., Zhao, J., Efremidis, N.K., Xu, J., Chen, Z.,Valley Vortex States and Degeneracy Lifting via Photonic Higher-Band Excitation,(2019) Physical Review Letters, 122 (12),123903.
18)Bofeng Gao, Mengxin Ren, Wei Wu, Hui Hu, Wei Cai, Jingjun Xu:Lithium Niobate Metasurfaces. Laser & Photonics Review 04/2019; 13(5):1800312.
19)Rekha Gautam, Yinxiao Xiang, Josh Lamstein, Yi Liang, Anna Bezryadina, Guo Liang, Tobias Hansson, Benjamin Wetzel, Daryl Preece, Adam White, Matthew Silverman, Susan Kazarian, Jingjun Xu, Roberto Morandotti, Zhigang Chen:Optical force-induced nonlinearity and self-guiding of light in human red blood cell suspensions. Light: Science & Applications 03/2019; 8(1):2047-7538.
20)Ride Wang, Qiang Wu, Wei Cai, Qi Zhang, Hao Xiong, Bin Zhang, Jiwei Qi, Jianghong Yao, Jingjun Xu:Broadband on-Chip Terahertz Asymmetric Waveguiding via Phase-Gradient Metasurface. ACS Photonics 06/2019; 6(7).
热烈欢迎国内外朋友和同仁来实验室交流指导!
诚心欢迎国内外年轻朋友加入实验室共同发展!
许京军 诚邀 2020.11.11
长期从事凝聚态非线性光学及其应用研究,在弱光非线性光学、微纳尺度下非线性光学等研究中取得重要进展,为弱光非线性光学发展做出重要贡献,并为国家应用需求提供了器件技术支持;并发现了若干微纳尺度下非线性光学新效应及其应用,开拓了若干微纳结构光场调控新功能与应用。曾获国家自然科学二等奖等10余项国家级省部级科技奖励;合作发表学术论文600余篇、编著著作6部,获发明专利授权40余项。
WELCOME to https://www.researchgate.net/profile/Jingjun_Xu3